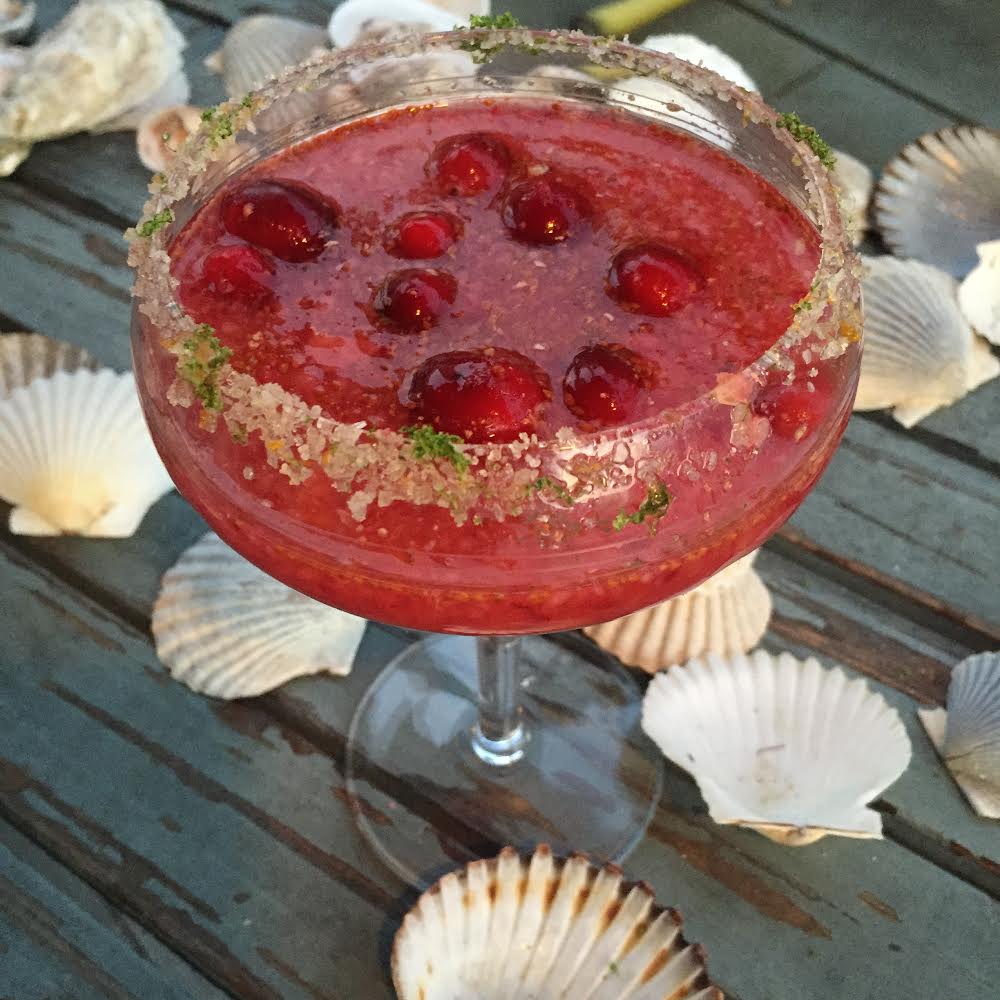 We are again looking forward to Holiday Stroll on Nantucket this year, and who better to help us ring it in than renowned hostess Lulu Powers? Lulu (a.k.a "The Entertainologist") was vital in helping us open our Nantucket store last year! We also love her new shop, Table No. 1, also on Nantucket, which was recently featured in House Beautiful. We're particularly fond of their incredible wine and cheese selection. Lulu's known for her "sneekys" (that's code for cocktails), so we asked her to mix up something festive for us. The cheery cranberry color makes it perfect for holiday entertaining. Cheers to living à la Lulu!
The cocktail:
1 1/4 cup cranberry juice
1/2 cup sugar
2 cups fresh frozen cranberries
1 cup tequila
1/2 cup orange liqueur
1 orange zested and peeled
2 Tablespoons kosher salt
1 Tablespoon lime zest
Reserve the Orange zest, Lime Zest and 1/2 cup of the frozen cranberries for the salted rim and garnish.
Lulu's How-To:
Place half of the remaining ingredients in a blender and fill with ice, then blend until smooth then pour into a pitcher. Now, do the rest of the ingredients. I like to make the second batch not as smooth so there is some texture. Pour into pitcher. To make the salted rim, mix the salt, lime and orange zest together. Put the 1/2 cup of cranberries into a ramekin to garnish your sneeky!