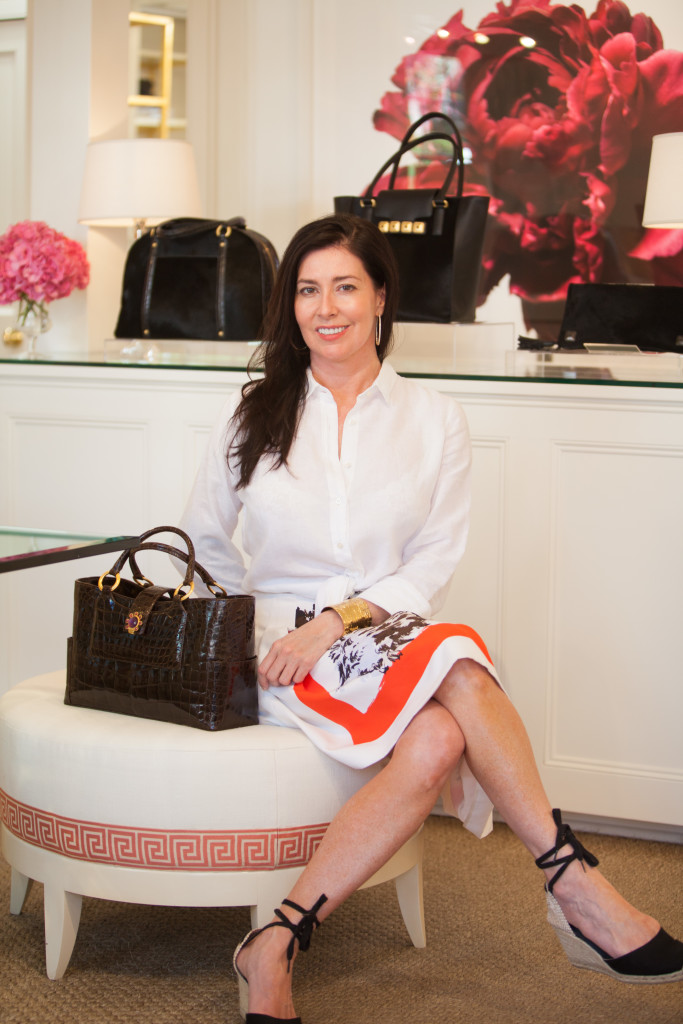 Inspired by a lifelong passion and appreciation for fashion history and design, her collection was created for those who truly appreciate hand craftsmanship and detail.
The Jada Loveless line displays a rich backdrop of textures and shapes that combines fine leathers, textiles and the timeless qualities of exotics such as American Alligator. Across the line you will see a nod to the classics as well as experience a modern voice that emphasizes individuality and bespoke luxury.
Handcrafted in small batches by master artisans, each bag is meticulously constructed from only the highest quality materials. From rich leathers to custom jeweled clasps, each bag leaves our workshop as a true work of art.
Jada has spent her career working in fashion and design for both Neiman Marcus and Celine and is a graduate of Parsons School of Design and The University of Georgia.