Since establishing her design firm in 2010, Rebecca Gardner has solidified herself as one of the most sought-after full-service event and interiors designer in Savannah and New York City, featured everywhere from VOGUE to the Wall Street Journal.
A long time favorite online destination for entertaining essentials, Houses & Parties' collection of party-perfect holiday whimsy is now available to shop in person at the ever-chic Carlyle Hotel until December 12.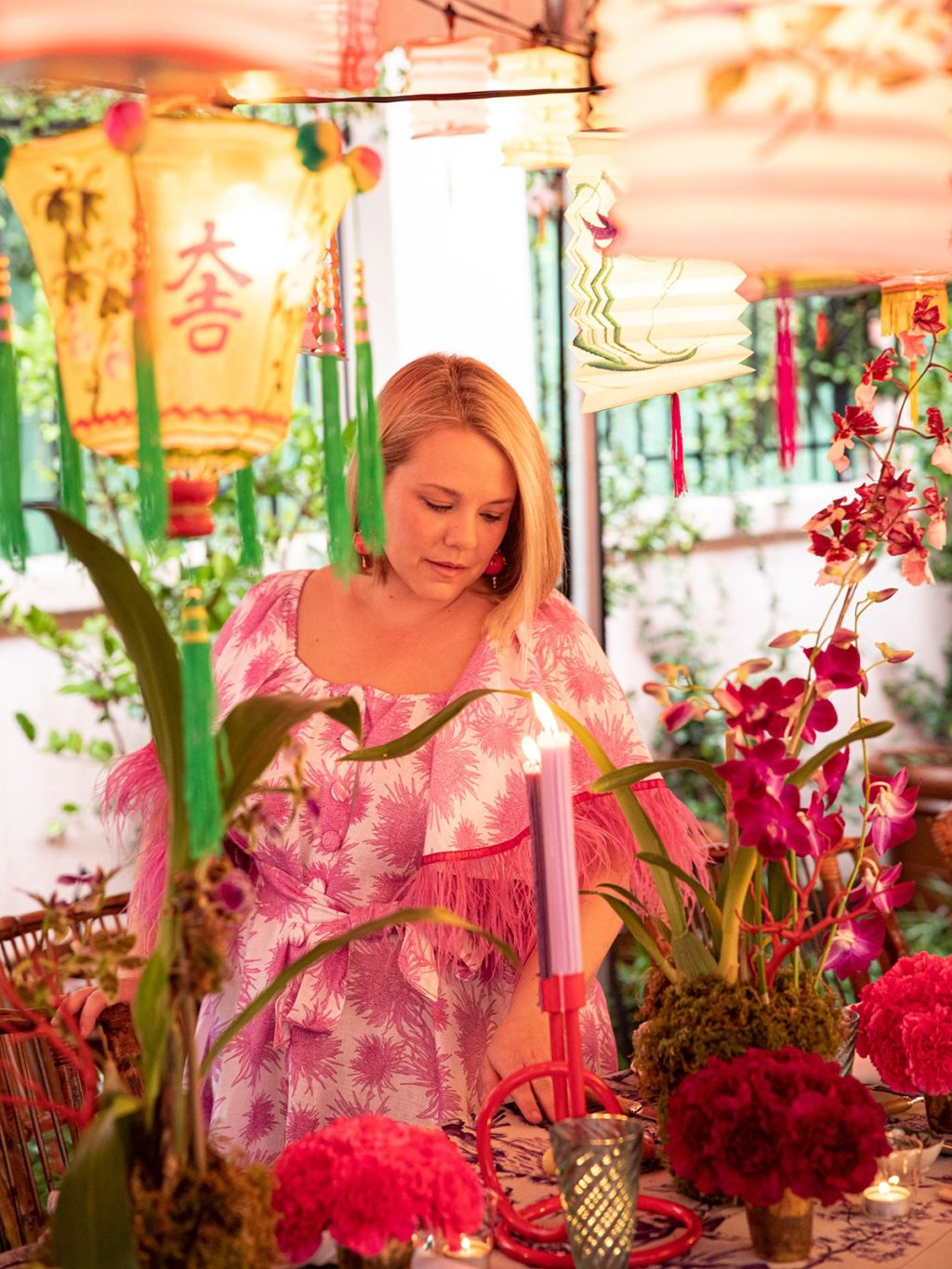 Q: What are you most looking forward to as we head into the holiday season? 
A: The holidays are an insane time for me. I work like mad up until Christmas Eve when I ooze my way into a luxurious cozy champagne drenched sing-along celebration.
Q: Your #1 hostess must-have for the holidays?  
A: Funny you should ask, we designed two scented candles meant for hostess gifts this season. One is called Inside Mother's Leiber which smells like a nostalgic powdered peak at your mother getting ready for a splashy Christmas party. The other is called Smudged Faces and Kid Gloves which smells like a three martini night in December at Bemelmans, accords of pine and piano lacquer. They both come in fantasical boxes for exuberant gifting.
Q: Worst holiday hosting faux paux to avoid this year? 
A: Wedge pumps.
Q: Your go-to gift you always seem to purchase again and again? 
A: I love to give ornaments to all of my friends each year. It's a thoughtful, personal gift and they become like old friends when you decorate every Christmas.
Q: What's at the top of your holiday wish list?
A: I'd really like for Santa to bring me a complete selection of Wharton suitcases in red croc. And a handsome man to put it all on my (imaginary) plane.